Speaker and Corporate Trainer
Executive and Performance Coaching
Michelle was an amazing speaker for the Region V IIMC Meeting in Grand Rapids, MI. Over 70 City/Township municipal clerks from 5 states attended and all gave her rave reviews. Her topics were Avoiding Burnout and Empowering Leadership. Both of which are critical to our daily and professional lives.
Michelle did a great job energizing our team and keeping them engaged throughout her time with two different groups. Our team members really enjoyed the subject matter and the interactive nature of the activities that Michelle planned for them. I'd highly recommend her for a staff training for any organization or group.
Michelle is a passionate and motivating speaker. She spoke at a training of 45 of our leaders. . . She was specifically mentioned as the best part of the training program. She raises the productivity of those she is around. Everyone in the audience was engaged through her style of speaking. Her speaking skills, her experience, and her passion for people, make her someone very extraordinary.
The Michigan Society of Association Executives was fortunate enough to have Michelle come speak at our CMP Summit this past October. She kicked off our program with the topic "Avoiding Burnout". Our attendees enjoyed her creative and humorous approach to helping relieve stress in the workplace and they walked away with ways to manage their time more effectively and maintain a healthy state of mind. Our evaluations proved she was the most popular speaker at our 2 day Summit so we have invited her back next year, too!
Michelle led our agency in a staff training that was truly remarkable! She helped us recognize our strengths as individuals within the group, and how our contributions make our agency unique in the work we do. I knew I had a great team, now we all know why! Thank you Michelle!!
I have seen Michelle speak on several topics and have found her presentations to be entertaining, informative and very motivational. She is a humble servant/leader of high integrity that personifies and lives what she preaches. Michelle also brings a unique set of skills and abilities to any task that she undertakes. She is an excellent strategic thinker but can still work at the tactical level to get things done. As part of this she has excellent problem solving skills which is a valuable intangible asset. It is for these and other reasons that I am pleased to recommend Michelle for any engagement or position that she is being considered for.
Michelle Steffes is by far the most engaging and inspiring speaker I've had the pleasure to see. Her team building skills are exceptional. She will leave you in awe of the improvements to your team… their efficiency and productivity, their new and improved attitudes, their changed lives. Michelle is a leader of leaders, with the tenacity to help any enterprise overcome an ocean of challenges. Her ability to effectively unify teams and advance an organization's vision will ultimately impact the bottom line.
Michelle has a proven track record of success in her professional career and excels at building integrated high performing teams. She can work with any group of people and manage the process to optimize their performance which is a gift that seems to come naturally to her. Michelle does formal speaking engagements where she connects to her audience on a personal and professional level. It is for the above reasons that it is a privilege to give Michelle my highest recommendation for any position for which she is being considered.
If you are looking for a presenter who can create an engaging environment, allow your team to interact with one another and participate in a few activities, IPV Consulting would be my top choice! Michelle has so much valuable information to share and knowledge around moving your team to a positive and more energized group to work amongst. She assists your team with finding your value and how to improve yourself as well as your business through a number of resources.
I have worked with Michelle professionally for a few years and she is outstanding, goal oriented and dedicated to achieving what others only dream.
"Michelle was amazing & inspiring! I have been to many of these conferences and this was,  hands down, been the best keynote"
Michelle is a wonderful speaker. She is fun, motivating, and enlightening. Her presentations open you up to the positive changes you can make in your life, personally and professionally.
Thank you Michelle Steffes for a great talk. Paul Seese and I attended your event on Empowering Leadership. No matter how many times I hear you speak I always learn something to move me forward. Thanks again!
Michelle was the keynote speaker at our staff retreat in September 2017. Her relentlessly positive attitude, knowledge, and confident demeanor resonated with me.
Michelle with IPV has done a great job working with our staff to develop much needed skills in time planning, managing personal stress, empathy, listening and many other skills. Her direct approach and dedication to helping people succeed has been a welcome resource for our team.
Wow... the presentation I attended in May 2019 was incredible. It all was so relevant and applied to every person in attendance. She held my attention throughout. I learned so much about myself. I highly recommend Michelle.
Michelle is a passionate, energetic and piercing speaker/coach/consultant. I have attended two of her seminars. . . She speaks with transparency and resilience, and doesn't let you make excuses for yourself. She'll make you own your vision with measurable success.
I have had the pleasure of attending numerous workshops and speaker events and have heard Michelle touch everyone in the room with her words. The minute that Michelle walks into the room, you can sense how authentic and empowering she is. She is a true leader and is gifted in bringing out the leadership strengths in others. Her enthusiasm permeates throughout and she aims to grow those around her so that they can empower, impact, mentor, and make a difference to those that they serve.
Michelle is a compassionate and empowering certified coach. She digs beneath the surface to find your strengths and identify hidden passions. She is a cheerleader and works with you every step of the way to establish and surpass goals. She has given me more confidence and focus.

As a business coach, Michelle will help you to take control of your business and bring your leadership and performance to a new level. I know several business owners who have walked the leadership path with Michelle and have never looked back. Michelle is a true gift to individuals and growing businesses.
Executive and Performance Coaching
During our four years of coaching, Michelle has helped me grow tremendously as a leader and a person. These changes helped me move Keystone Pharmacy forward in our community and has aided greatly in staff retention.
Since I am a believer in the importance of personal growth, I've participated in several coaching programs over the last 10 years. Michelle's 5 and 5 is by far the most remarkable and beneficial for making lasting change both personally and professional. I highly recommend this program if you are serious about improving your life..
Michelle was truly the perfect person at the perfect time. She helped me organize what I needed . . . and more! Michelle has wonderful tools to help employers to build a united and excited team. I am so grateful for all she has done for me and I know my business will forever be impacted by her expertise and knowledge!
If you're ever looking for someone to help you move to the next level in life rather than personal or professional, I highly recommend you work with Michelle. She's very passionate about helping people excel to the next level. She listens and supports you from the first day and beyond. She truly has your best interest in mind. Her coaching style and techniques have helped me in more ways than she will know. I HIGHLY recommend Michelle and encourage everyone who's looking to advance in life to give her a call.
I highly recommend Michelle. Her consulting really helped my business to grow and motivated my team. She really helped everyone align with the same goals and execute a strategic plan. Give her a call for a free consultation if you think your business can use a change.
Michelle Steffes of IPV Consulting comes highly recommended from my personal experience. I had been going through challenging experiences in my professional life, which were impacting me negatively in all areas of life--even inducing clinical depression. I explored several avenues to seek help. I was hesitant that a coach was what I needed, but I had heard Michelle speak to our employees, and she struck a cord and resonated with me. I took a leap of faith to invest in Michelle's services and in myself, and it was worth every cent and ounce of effort I put in to help overcome my state of mind and gain focus and direction in my life. Michelle's commitment to her clients is above all expectations. You are given the tools to "win" and succeed from now until forever.
I connected with Michelle when I was wanting to claim this time in my life for me. I have seen tremendous growth with my motivation, time management, focus/discipline and we are making great strides towards my goals and dreams. I am in awe at the amount of new opportunities and new contacts I have made in just 5 weeks! All areas of my life are reaping the benefits of working with her. She is very encouraging, in tune with what I need along the way and keeps me on track. Taking this leap, was definitely what I needed and the best investment I could have made for myself.
I have worked with Michelle on both professional and personal matters. I can say with extreme gratitude that Michelle has been instrumental in my most recent accomplishments. Her skills are above bar; her instruction is engaging; her knowledge is wide-ranging, offering a wealth of information used to build one's self growth; and her compassion is contagious. . .I highly recommend meeting with Michelle to see how she can teach you how to better yourself and your career!!
I have had the pleasure of knowing and working with Michelle for several years, and couldn't be more proud of her accomplishments and the success of her book. I went through Michelle's 5 in 5 program and it truly brought clarity and calmness to my work and personal life. I strongly recommend that you attend on of her seminars, listen to her podcasts and read her book Your Journey to GREATNESS Through Routine. What are you waiting for?
Michelle saved and changed my life. As a young 21 year old finding his place in life... I have nothing but absolute praise and gratitude towards her and what she has given me, including; happiness, a competitive spirit, extreme comfidence, ownership of my life, and success in so many aspects. I know for a fact that although all of these characteristics were within me the whole time, Michelle was the one I needed to draw them out and make me believe and see that I am great. Could not recommend her more. I no longer have depressive or suicidal thoughts, and I do not see any in the future either, that speaks for itself. She is polite, understanding, professional, and an expert in her work. Thank you Michelle!
In the last 5 weeks, my productivity and overall disposition have improved dramatically. I've known "of" Michelle for several years, and finally had the opportunity to talk with her earlier this year, which lead me to work with her through her intensive 5 week program to change my habits. While I was doing well before, I knew I needed some improvement on personal development in a few areas which would impact my life personally and professionally. The information she has shared with me and tools used for my own awareness were incredibly helpful and easy to incorporate into my new routine. I'm looking forward to continuing my progress with her!.
Michelle Steffes is overflowing with encouragement, support, and leadership. This Program helped me become a better father, husband, and a better leader.
Michelle Steffes, IPV Consulting, was a featured keynote speaker at a recent annual work conference. I was impressed by her invigorating fast paced session. I approached her to find out what services she offered on a more personal level. I decided to enroll in the 5 for 5 performance coaching program. I found the tools she provided were essential to my personal growth, focus, and realization of the importance of time management. A worthwhile investment in myself. The intense accountability factor really motivated me in completing the assignments. I would recommend this program to anyone struggling to improve their life and make their dreams a reality
I was at a crossroads in my career with 26 years of law enfourcement at the same agency, the last ten in progressive leadership positions. Currently serving as an Assistant Chief, I was ready to lead another agency and knew immediately Michelle could assist. I committed myself to the "5 in 5" porogram and within days, co-workers and my family noted a positive difference in me. just as importantl, i noticed a difference in myself. I was focused, positive, and insightful. My vision statement included the goal of becoming a Chief of Police by December 2018. I did it in less than 5 weeks and a year ahead of schedule! Attaining my goal is not only attributed to being a high perfomer, but a direct result of the "5 in 5" program. During the interview process, I found myself reciting information from white papers and videos Michelle selected for my personal growth. Michelle brought out the very best in me as I competed against nearly 50 candidates from across the country and I highly recommend you allow her to do the same for you!
My client brought Michelle in to work with their controller who was operating in constant stress and chaos, mostly of her (the controller's) own making. Within the first 2 weeks, we noticed improvement. She was much calmer and more relaxed. She told us she felt much more in control of herself at work and her home life was improved as well. By the end of the 5-week program, her conversations and contributions in meeting were clear, concise, and productive and she said she felt more confident and capable than she had in a long time.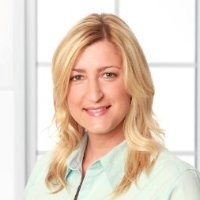 I was fortunate enough to see Michelle Steffes in action at a Supply Chain conference. I was in a challenging time in my life and career... Since working with Michelle I have noticed improved memory, better quality sleep to where i wake up feeling rested, and I have new tools and knowledge I can use to mentor and help others. Before beginning Michelle's  5 in 5 Performance Coaching program my mind was dominated by negative thoughts and I was engulfed by self-doubt. Now, my thoughts are consistently positive and encouraging, and I feel better about myself, my relationships, and my outlook on life and my career.
When I first approached Michelle I was at a stand still in personal and business growth. I had taken a class on how to grow my business but couldn't get my brain focused on the positive to actually make it happen. After doing the 5 in 5 I have such a positive outlook on my personal life, my marriage AND my business. I enjoy getting up everyday to go in to my business and can't wait to see my business explode this year. Huge shout out to Michelle for believing in me and giving me direction just when I needed it most! If you are on the fence, JUST DO IT! 
Michelle L Steffes and I met in 2013 at a networking event, but it wasn't until January 2014 that we had a meaningful interaction. It was immediately apparent that Michelle loves people and her greatest joy is to see them succeed, both personally and professionally. In July 2014, I hired Michelle for her 5 in 5 Performance Coaching program (5 intense weeks) and saw results right away. We continued with Michelle's highest level of individual coaching which included twice weekly encouraging emails with empowering quotes, podcasts, and videos along with monthly in-person meetings where I received educational whitepapers. Over a period of six months in 2016, I attended her IPVGroup Coaching, met a lot of great business professionals, and learned even more about goal setting, time management, stress reduction, and the neuroscience behind personal growth and development. Throughout my experiences with Michelle, I have been greatly impressed by her passion for helping people through education and encouragement. Michelle has earned my respect and I continue to look for opportunities to refer her to others in need of a compassionate guide toward a greater future!!